Happy Saturday! Today I'm sharing a breakfast staple in my house: banana oatmeal pancakes!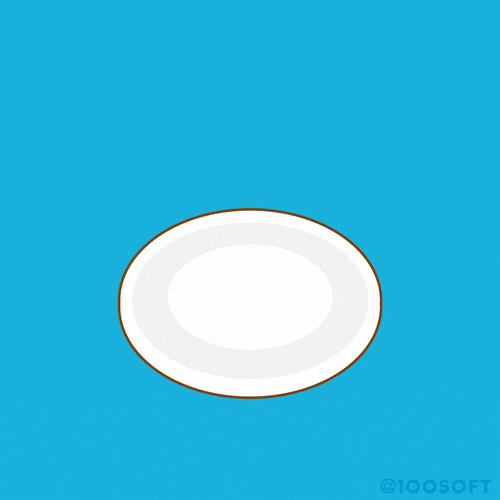 This recipe is inspired by the 3-ingredient pancake recipe, which uses 2 eggs, a ripe banana, and cinnamon. I added oat flour by blending oats in a food processor for an extra boost of whole grains, fiber, and protein.
These banana pancakes have a similar texture to regular pancakes with the addition of baking powder. They are popular among my siblings, and it is commonly requested for breakfast when I am visiting home. They always ask me to make extra to freeze, so they can enjoy them during the week after I leave.
Try out my recipe below- you'll want to double it so you can freeze extra pancakes for a quick and nourishing breakfast!
Loved the recipe? Tag me on social media using #eatyourdangveggies for a chance to be featured!
Fluffy Banana Oatmeal Pancakes
Servings: 4-5 small pancakes
Difficulty: easy
Ingredients
– 1 large ripe banana
– 1/2 cup oat flour
– 2 eggs
– 1/4 tsp baking powder
– 1/2 teaspoon vanilla extract
– 1/4 teaspoon cinnamon
Directions
1. Peel the banana and break it into several big chunks. Place in a small bowl and mash banana with fork, until no large chunks remain.
2. In another bowl, combine oat flour, baking powder, and spices and stir in mashed bananas.
3. In a separate bowl, whisk eggs and pour over the banana mixture, and combine well. The batter should look liqiudy.
4. Heat pan on medium heat until hot. Put a pad of butter onto the pan and spread it around. Pour about 1/4 cup of pancake batter onto the pan. Cook for about 2 minutes, until a few bubbles are formed on the pancake. Flip the pancakes and cook for additional 1-2 minutes.
5. Transfer pancake to a serving plate. Enjoy with desired toppings such as a dollop of yogurt, peanut butter, walnuts, sliced bananas, chocolate chips, or honey.
Notes: Recipe inspired by
The Wholesome Fork
.
You can substitute the oat flour for other flours such as all purpose, whole wheat flour, or almond flour depending on dietary restrictions/preferences.  If the pancake batter is too thick, add a splash of milk to make the batter similar to a pancake consistency.
About The Author
Jenny Dang is a Registered Dietitian-Nutritionist (RDN) based in the Washington, D.C. area, book worm, and an equal lover of brussel sprouts and tacos. She enjoys writing about nutrition, health, and cooking. Stay in touch with her on social media.